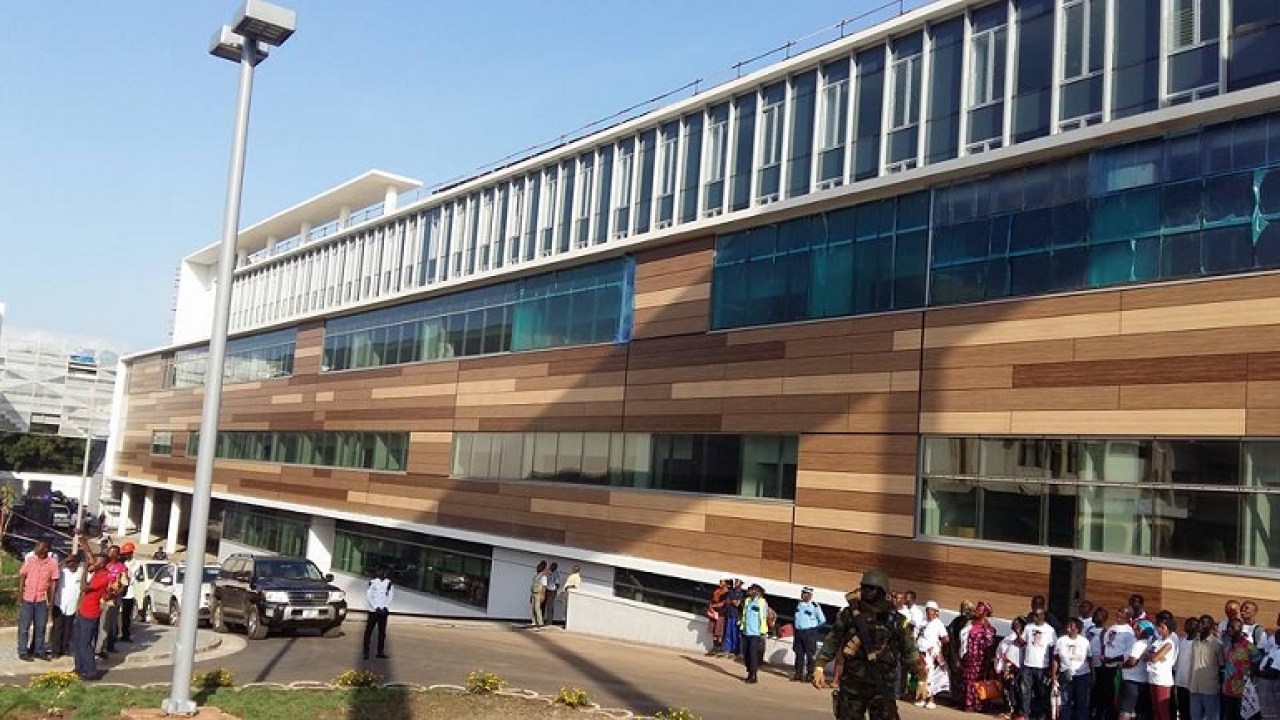 The Greater Accra Regional Hospital (GARH) has called on the public to regularly exercise to help prevent lifestyle-related illnesses and COVID-19.
A Senior Physiotherapist at the hospital, Mr Amos Badu, said regular exercises had become more necessary in recent times due to lifestyle changes and its associated diseases.
"We wish to inform and educate the general public on the importance of physical exercise in the fight and recovery from COVID-19. It's been indicated that the vast majority of people who died from COVID-19 had underlying health problems such as hypertension, diabetes, obesity, cancer, to mention a few," Mr Badu said at an event to mark World Physiotherapist Day in Accra.
As a result, he said the focus for this year's World Physiotherapy Day was "rehabilitation after COVID-19 and the role of physiotherapists in the treatment and management of people affected by Covid-19".
"It's been proven that regular exercise helps reduce these conditions, so we advocate that people should make exercise part of their daily routines to improve their fitness level, reduce breathlessness, increase muscular strength, improve balance and coordination, reduce stress, improve mood and energy and above all help boost their immune system and cardiopulmonary system to ward off Covid-19," he said.
The World Physiotherapy Day is held every year on September 8, the day the World Confederation for Physical Therapy was founded in 1951.
On the day, physiotherapists promote the profession to showcase the significant role the profession makes to the health and wellbeing of the global population, raise the profile of the profession and campaign on behalf of the profession and its patients to governments and policy makers.
The day marks the unity and solidarity of the global physiotherapy community and provides an opportunity to recognize the work that physiotherapists do for their patients and community.
Mr Badu said physiotherapists could guide people on how to use exercise to help in recovery.
"People who have had severe cases of Covid-19 will need rehabilitation and physiotherapy to recover from the effects of the disease," he said.
As part of activities to mark the day, the Physiotherapy Unit of the GARH engaged in a series of educational activities at various units such as the general OPD, Antenatal Clinics and some other target groups at the hospital.
In the process, the benefits of exercises were professed through demonstrations with clients, creating lots of exciting and stress-relieving moments.
There was also free cardiopulmonary endurance, muscular strength (core stability), balance and coordination screening of all clients, where they were tested using the three-minute step test, stationary cycling and the use of the stability ball for stability and balance test.
There was also a general aerobic dance and fitness session with patients, clients and the entire staff of the hospital. Patients had the opportunity to express their joy, excitement and the health benefits acquired from the event.
Source : https://www.graphic.com.gh/