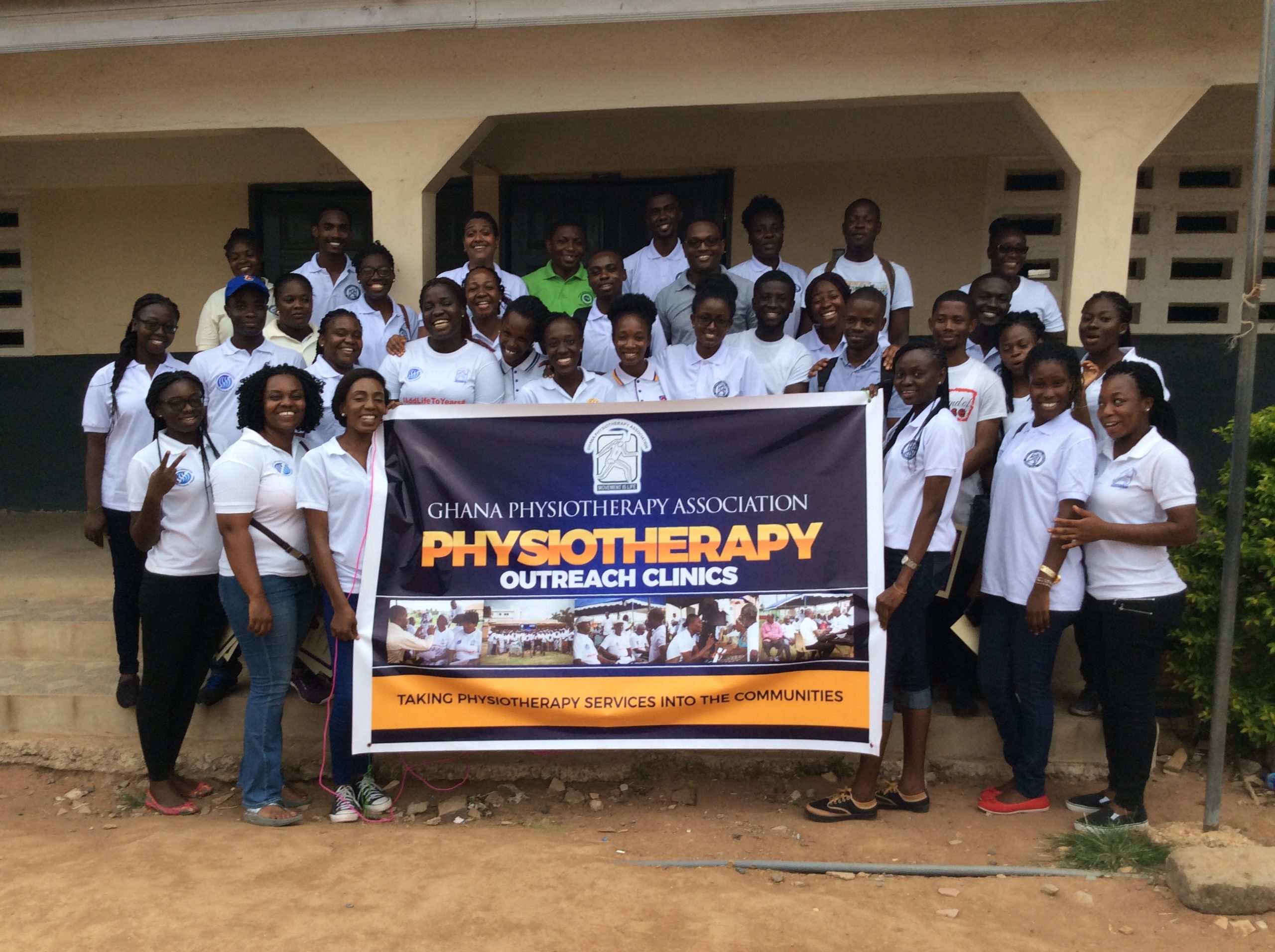 About GPA
ABOUT US

THE GHANA PHYSIOTHERAPY ASSOCIATION (GPA)
The Ghana Physiotherapy Association previously Ghana Association of Physiotherapists was founded at the Korle-Bu Teaching Hospital in 1975 to protect and to promote the interest and welfare of physiotherapists, their clients and the general public in Ghana. Some of the founding members were;
The late Dr. Akuetteh Lamptey, Mrs. Rose. Antwi, Mrs. P. Amewudah, Mrs. Patricia Awadzi, and the late Mr. Commey. G.A.P is an umbrella organization for all qualified physiotherapists in Ghana. It is led by eight-man elected executive i.e. President and Vice; General Secretary and Deputy; Financial Secretary, Treasurer, Organizing Secretary and Public Relations Officer.
The Association has a code of professional ethics that is binding on all members. It defines the general moral principles and rules of professional conduct for all physiotherapists. It also spells out the sort of sanctions that may be applied in case of proven professional misconduct. Registration with GPA is mandatory for all persons practicing physiotherapy in Ghana. It became a member of the World Physiotherapy, previously World Confederation for Physical Therapy (WCPT) in 1999.
+ Physio Units Nationwide
PHYSIO
ABOUT US

PHYSIOTHERAPY IN GHANA
Mrs. Price, a British physiotherapist commenced physiotherapy in Ghana in the early 1940s. Physiotherapy started in the nation's Premier Teaching Hospital (Korle-Bu Teaching Hospital), in Accra. In the early 1960s, Mrs. Price arranged for one male nurse to be sent to the U.K. for degree training in physiotherapy. After successfully completing the course, he came back and worked in Ghana with Mrs. Price. Government further sponsored other students for degree training in physiotherapy in the U.K. in the late 1960s. In 1963, Mrs. Price moved to Kumasi to commence a physiotherapy unit at Komfo Anokye Teaching Hospital (KATH), another government facility in the Ashanti Region of Ghana. Around that time, the Ministry of Health gradually and systematically extended physiotherapy to other Regional Hospitals.
In 1974, nine (9) and in 1975 twenty-two (22) students were respectively sponsored by the Ghana government to Romania to pursue physiotherapy at the first-degree level. In 2000, fifteen (15) and in 2001, three (3) students were also respectively sponsored by the Ghana government to the Netherlands to study undergraduate physiotherapy.
The Ministry of Health also started revamping physiotherapy services nationwide in 1997. Presently, every Regional Hospital has a complete ultra-modern physiotherapy unit. Physiotherapy training started at the University of Ghana in 2001. The University of Health and Allied Sciences and Kwame Nkrumah University of Science and Technology also started training physiotherapists in 2014 and 2018 respectively. This has beefed up the number of physiotherapists in the Country, Ghana currently has about 500 physiotherapists and technicians trained locally.