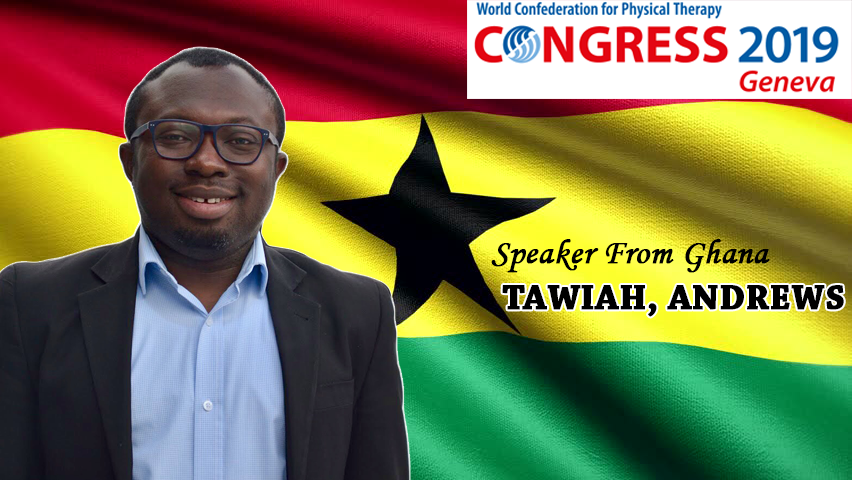 A physical therapist from Ghana will be among the main speaker at the profession's largest and most important international gathering, the WCPT Congress 2019, to be held in next year in Geneva on 10th -13th MAY.
The Ghanaian physical therapist taking part is profiled in the attached sheet.
He will be contributing to focus symposia featuring prominent international speaker from across WCPT's five regions .Focused symposia are core congress session providing a forum where cutting edge research and practice perspectives can be explored and debated in issues of global relevance to the profession.
"We are extremely pleased with the high quality of the many proposals we have reviewed. There were some difficult choices; however we are proud to present the focused symposia that we believe represent the best possible combination of a range of timely topics with relevance to clinicians. Educators and researchers delivered by excellent speakers from all over the world," said Charlotte Hager, chair of WCPT's congress programme committee, which has responsibility for putting together the programme for the WCPT congress.
"Focused symposia are a great opportunity to gain a unique understanding and real insight into a particular field from different global perspectives."
"The CPC has a strong commitment to ensure that there is as much interaction as possible in the congress, as well as something of interest for every single delegate. Together we will make the most of this congress."
Each focused symposium is organized by a convener, who leads an international group of speakers through linked research-focused presentations. The symposium ends with key take-home messages for practice, research, education, management and policy.
Further details about the symposia for WCPT Congress 2019 can be found at: www.wcpt.org/wcpt2019/programme/fs.