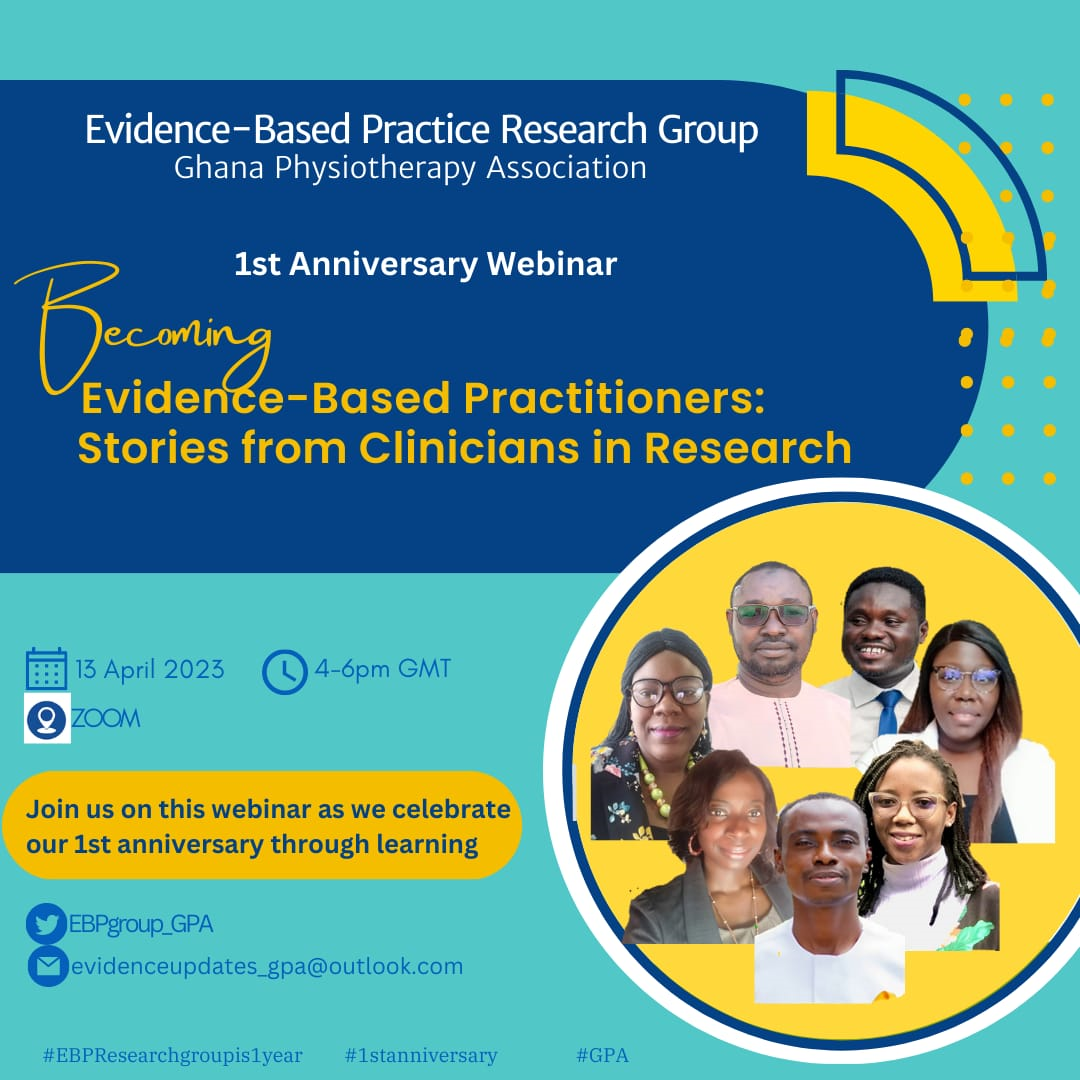 The Evidence-Based Practice Research Group is a group within Ghana Physiotherapy Association (GPA) with a core mandate to promote the evidence-based practice (EBP) culture amongst Ghanaian physiotherapists and other professionals through research, training and advocacy to advance quality patient centered care. The Research Group was birthed on 13th March  2022 following the creation and first publication of two EBP initiatives; GPA Evidence Updates and GPA Evidence Database on 13th February 2022.
Today, the EBP Research Group is one year old and to celebrate our anniversary, the Group is organizing an anniversary webinar to celebrate our unique achievements whilst sharing knowledge on ways to become evidence-based practitioners.
The theme of our Anniversary Webinar is "Becoming Evidence-Based Practitioners: Stories from Clinicians in Research". As a Group, our aim for this 2-hour educative webinar is to "empower the next generation of physiotherapists on becoming evidence-based physiotherapy practitioners through motivational speaking and storytelling.
On this note, the Group is grateful to all for being part of our journey this past one year. Thank you for your continuous support of our operations and activities, and we certainly look forward to greater feats in future.
Beatrice Sankah
Group Lead
EBP Research Group, GPA.